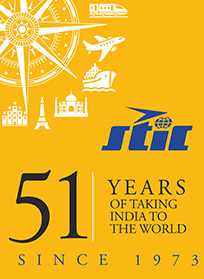 Cruises Division
To cater to the dynamic nature of the Indian travel & tourism industry, STIC Travel Group was one of the first companies in India to establish a Cruise Division in 1997. Since that time, the company has been focused on representing exclusively in India some of the best cruise companies in the premium segment.
STIC represents the A-Rosa, Holland America Line, Windstar & Seabourn Cruises exclusively in India. All Four brands are award winning brands in their own categories & offer a variety of cruise destinations to the Indian clients.
STIC conducts all sales, PR, marketing and operational activities for these cruise's in India targeting travel agents, tour operators, corporate clients, high net worth individual press and media etc. Our aim is to develop the Indian market for the brands we represent & achieve our sales & marketing targets.